Chiropractor In Boonsboro
We Treat You Like Family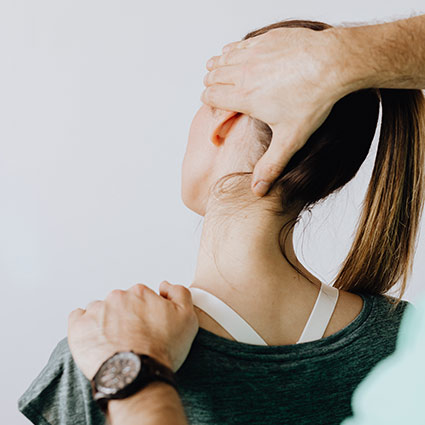 After practicing in Laurel and Frederick for two decades, we opened our Washington County location to serve more of Central and Western Maryland. Our Boonsboro chiropractor, Dr. Charlie Phares, offers gentle, effective care to Spring Ridge Chiropractic patients from babies through seniors.
We want to establish roots here and become part of the community, and our warm, inviting space reflects that. Our reception area is like a comfortable living room, with lovely artwork and a homey feel. We treat our patients like family, and we look forward to serving you.
Meet Our Caring Chiropractor
Originally from West Virginia, Dr. Phares received his chiropractic education at Palmer College of Chiropractic in Florida, graduating in 2016. He offers various adjusting techniques, including extremity adjustments, and tailors care to the needs of each individual patient. With a little one of his own, he understands the needs of families with kids and enjoys offering help to families dealing with common childhood issues like colic or nursing issues.
Taking a Whole-Body Approach
There is a misconception that chiropractic care is only for pain relief, but our approach is to look at the whole body and work to resolve any issues at their source. To provide you with the best results possible, we incorporate some physical therapy modalities into our customized care plans.
Our safe, gentle adjustments help restore proper nervous system function, so your body can heal itself from illness or injury—and, better yet, help prevent future issues from occurring. The soft tissue work we do helps retrain your muscles to hold your body in its restored, optimal alignment.
Whatever your situation, our goal is to find the root of the problem and correct it, so you can enjoy life on your own terms.
Helping You Get the Care You Need
We want you to start feeling better today! Our Boonsboro location is open Monday, Wednesday and Friday, with same-day appointments available. You may take advantage of our free consultation to determine if our approach is a good fit for you. We also offer a new patient fee of $45, which includes your initial consultation and examination, and accept insurance, including Medicare and most Medicaid plans.
We're easy to find, at the corner of Rte. 40 and Lappans Road, next to the American Legion.
Schedule Today
Contact us today to get started with care. We look forward to welcoming you!
---
Chiropractor Boonsboro MD | (301) 799-1754