Pregnancy Chiropractic at
Spring Ridge Chiropractic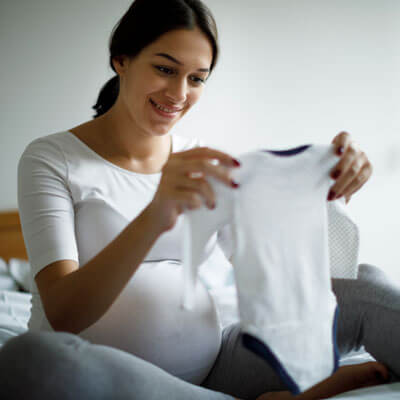 How Safe Is Chiropractic During Pregnancy?
Chiropractic care is one of the few things you can do to naturally address the pain in and around your back, hips and pubic bone during pregnancy. Our goal at Spring Ridge Chiropractic is to educate patients about the importance of getting care before those symptoms arise. When we keep your pelvis properly aligned, there is less chance of discomfort and painful conditions developing.
When there is rotation in the pelvis, it creates a smaller space causing constraint, which makes pregnancy harder on both mom and baby. By keeping the pelvis aligned, wide and open, it provides more space for the baby to grow and develop, and allows for a much easier delivery.
NEW PATIENTS »

How Often Should I Get Care?
If you are already in pain, we'll set up a treatment plan tailored to your specific needs, and we'll probably see you three times a week for the first few weeks.
We'd love to see you before any problems arise. If you seek care at the beginning of your pregnancy, we'll generally see you once a month to keep everything properly aligned until 36 weeks. At that point, we'll switch to once a week to ensure the easiest delivery possible for you.
We Focus On You
We want you to have the best pregnancy experience you can, and our care is designed to help enhance that. Dr. Ortiz is Webster certified, to provide the specific care pregnant women need to keep their spine aligned, and all the tendons and ligaments of the pelvis working properly. Dr. Hinchman and Dr. Ferris are currently training for the same certification.
In addition, we offer special pregnancy pillows and a table with a cutout, so you can lie face-down safely and comfortably, even at full term. This position relaxes your low back and spine, and for many women it's the only way they can lie on their belly.
Begin Care Now
The sooner you begin prenatal chiropractic care, the longer we have to keep you comfortable and help prepare your body for an optimal delivery. Book today.
CONTACT US »
---
Pregnancy Chiropractic Frederick, Boonsboro MD | (301) 620-8566